There's a unique fashion show going on right now at the Village at Briarcliff Shopping Center In Kansas City, Missouri that you might not want to miss. It's a bit different from your usual fashion show -- there is no admission fee, it's staged outdoors, you can see it any time of day or night and the models are not your typical fashion icons.
If I'm being perfectly honest with you, I have to admit that I'm really not talking about a runway show. This "fashion show" is actually a unique Christmas lighting display especially designed and installed for Briarcliff by the very talented Seasonal Color Specialist at Embassy Landscape Group, Jo Ann Prieto.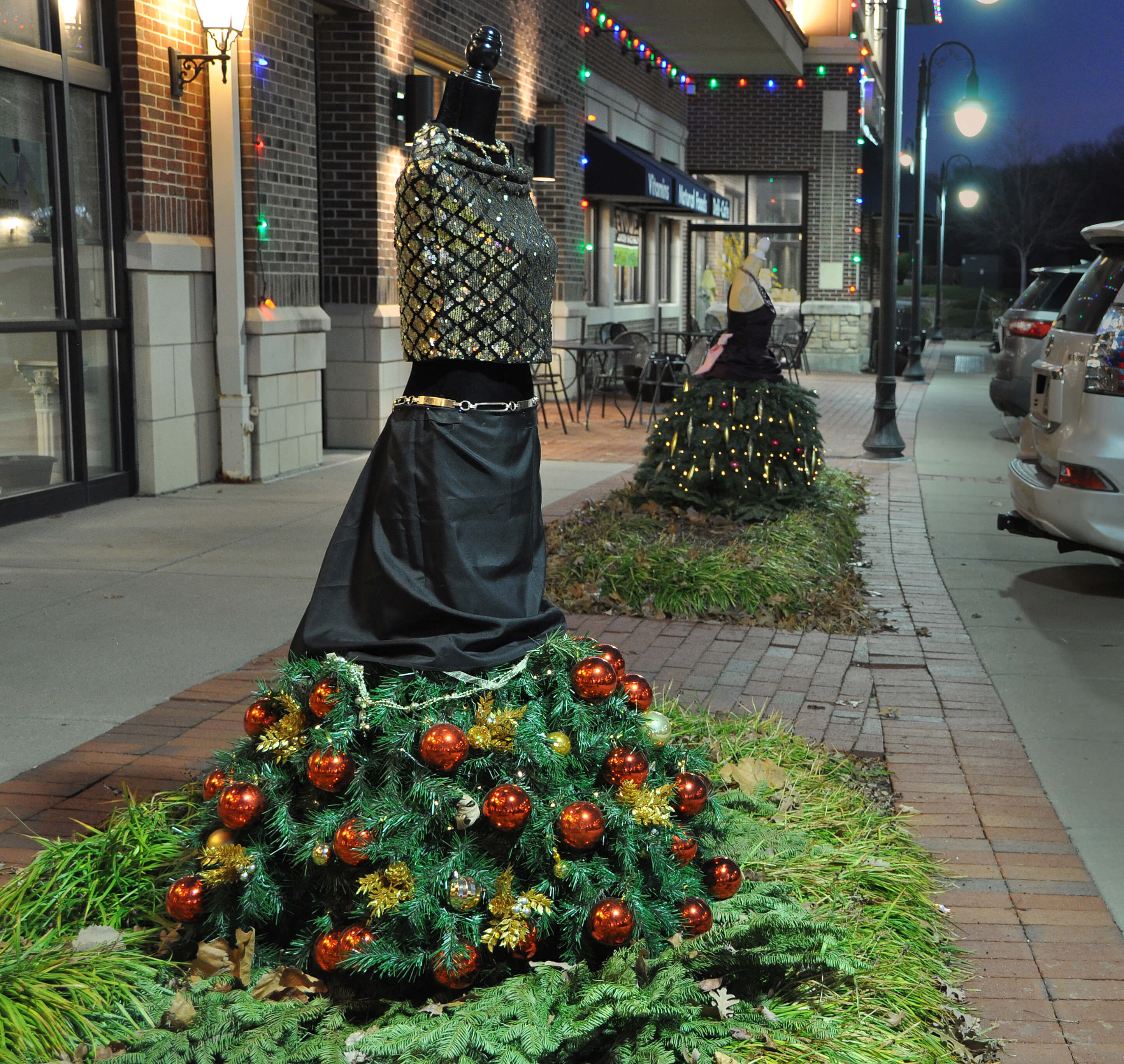 For the past 31/2 years, Jo Ann has been designing gorgeous annual flower beds and container plantings for many of Embassy's clients in and around the Kansas City area.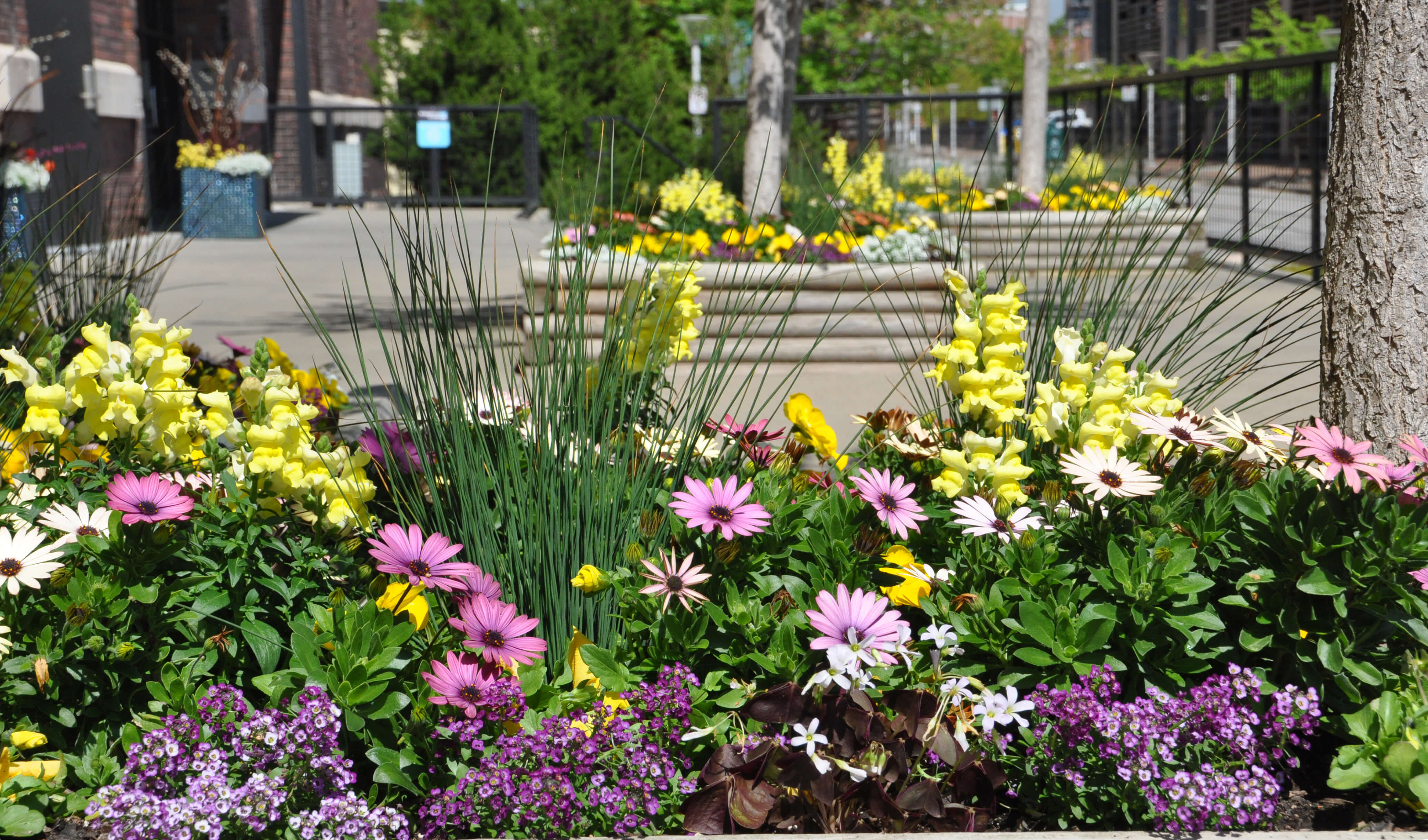 This year she took her artistry to a new level, moving beyond traditional winter container plantings to create Christmas sculptures somehow both whimsical and elegant at the same time.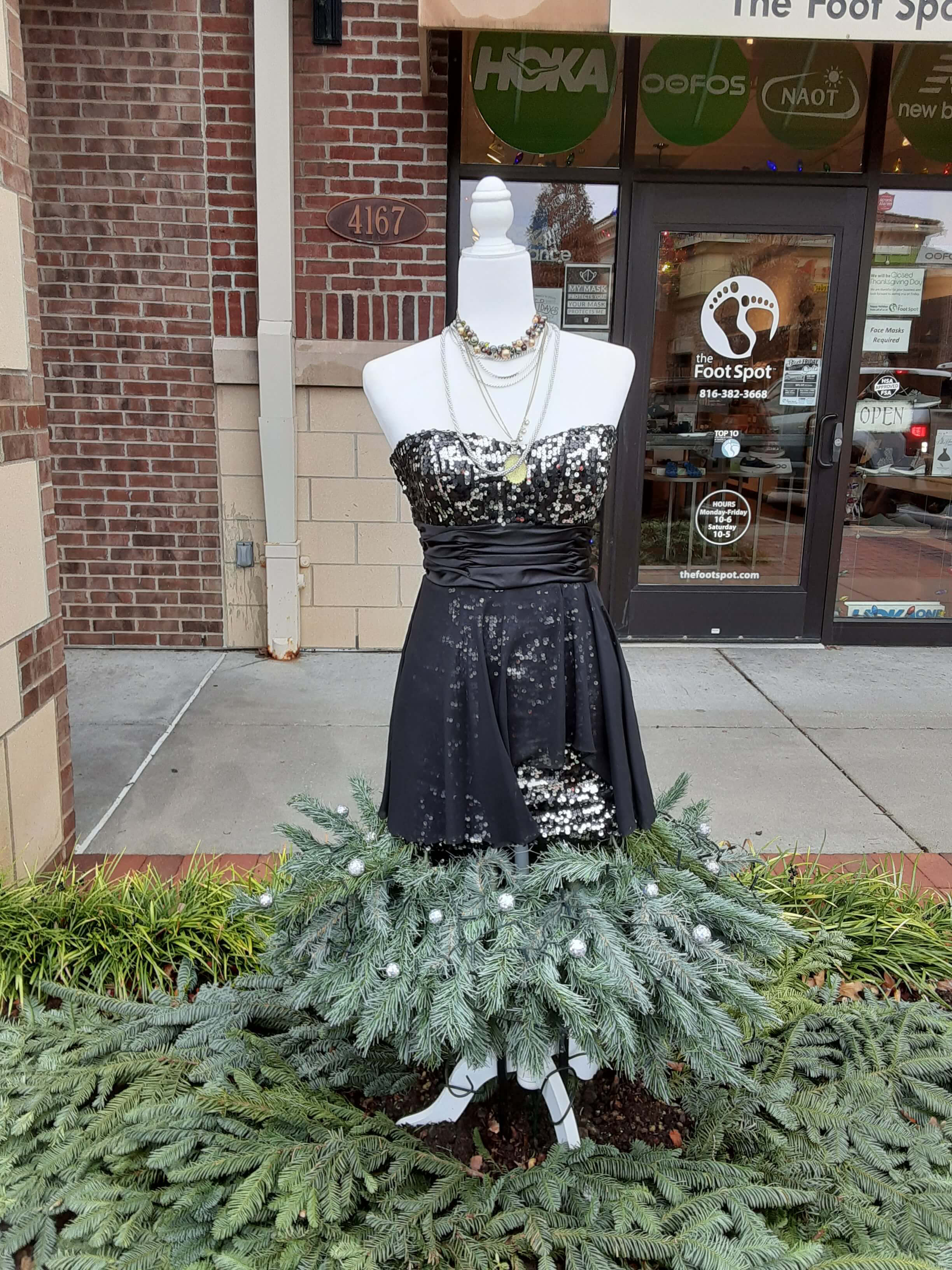 Unlike most homeowners who begin planning Christmas decorations at the garden center in late November (or if you're like me, the middle of December), professional designers work months ahead. Jo Ann began her quest for materials in January of 2020, scouring eBay for 5 female mannequins and garage sales and thrift shops for just the right dresses.
Next, Jo Ann and her co-creator Donna Morgan (who is actually her mother) gathered 4 discarded artificial Christmas trees. They took them apart branch by branch turning what had been someone else's trash into a true treasure. Finally the team pulled together a plethora of Christmas baubles to add the finishing touches to their high fashion creations.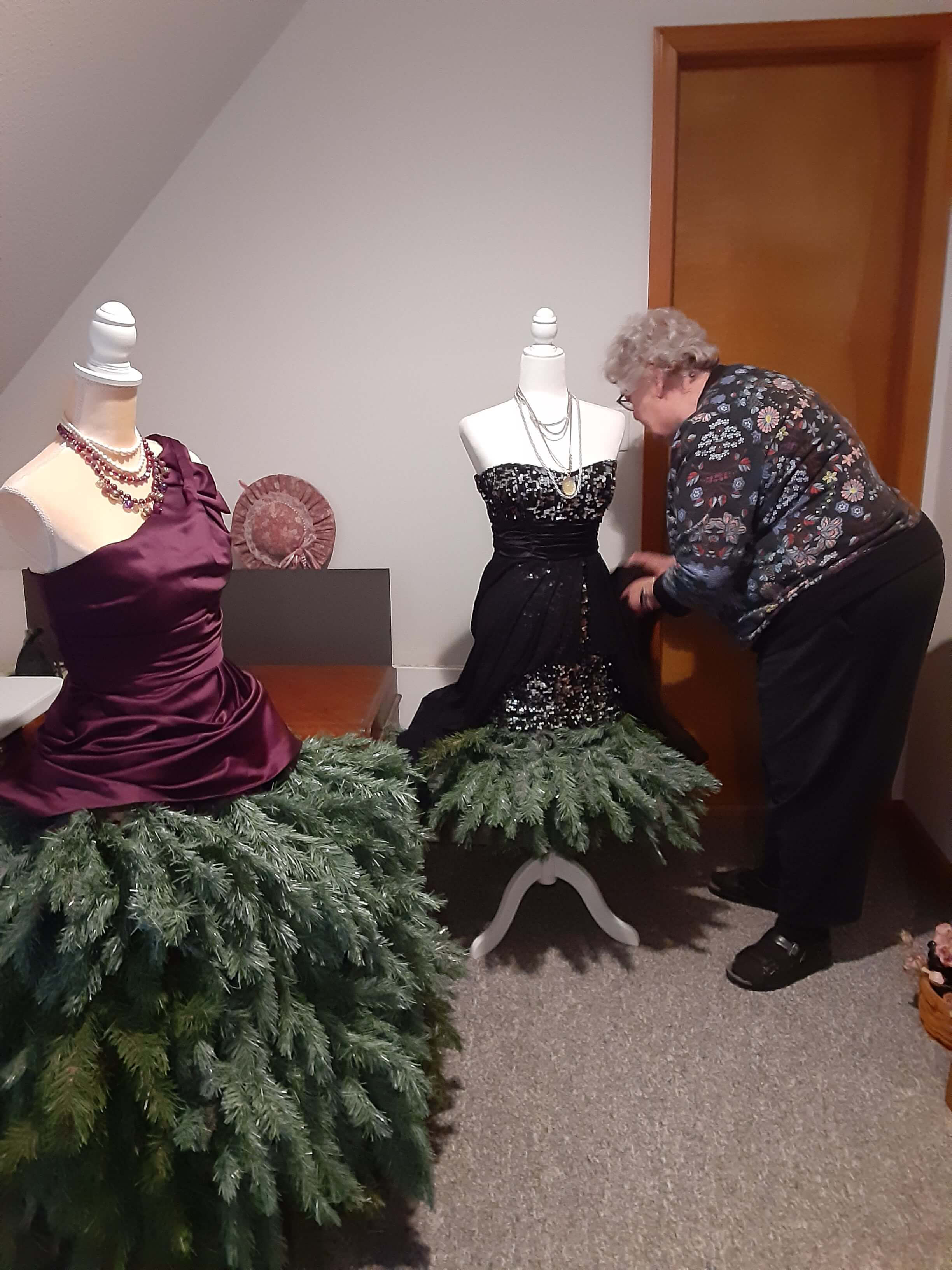 Once the materials were gathered, the transformation from mannequin to model began. The two used chicken wire as the base for four of the displays, shaping each "skirt" to suit the style of its unique dress.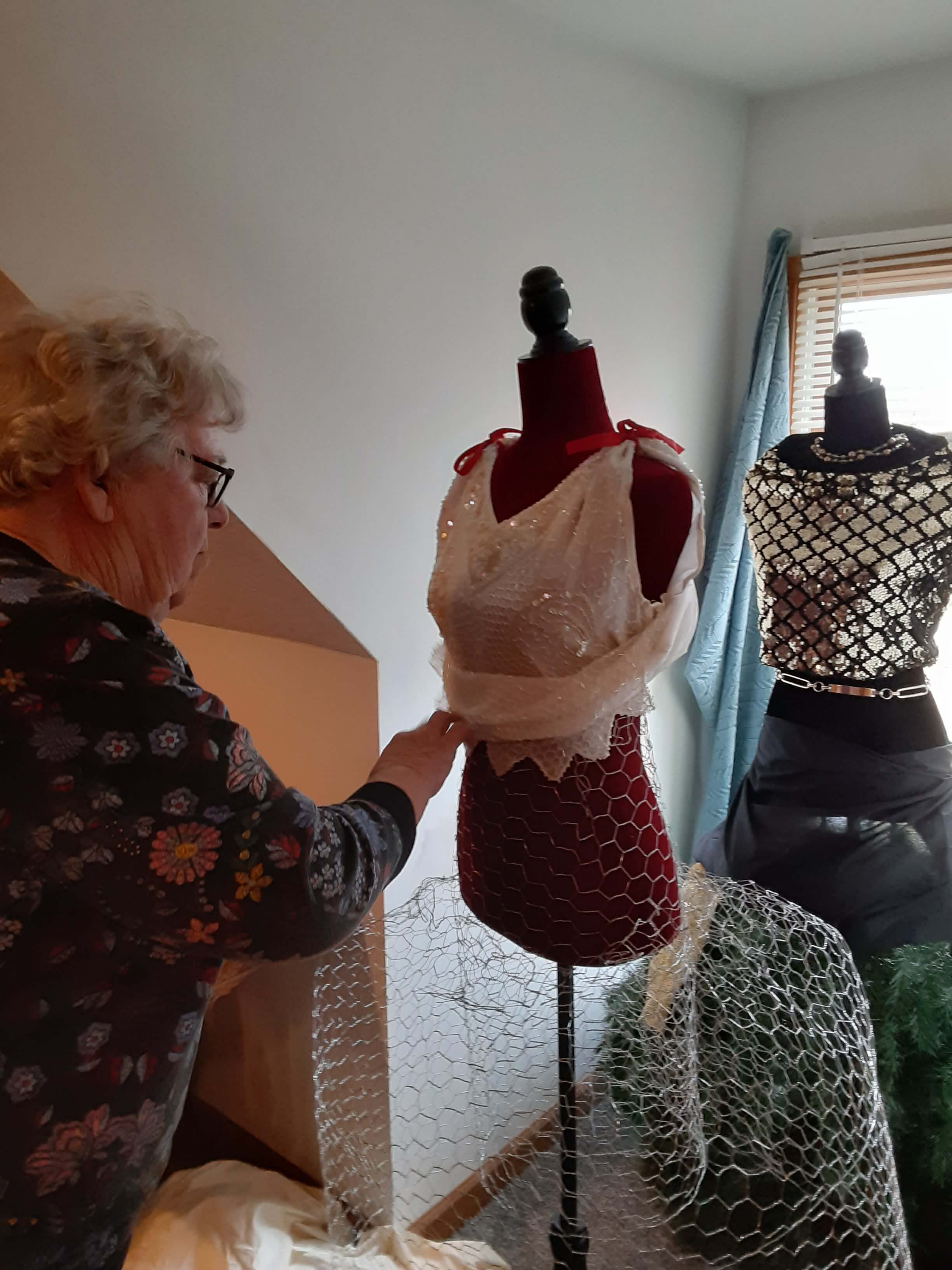 Branches from the dismantled artificial trees were individually attached to the chicken wire base, teased into place and fluffed into perfection. For the fifth model, they decided to use hula hoops, creating a modern take on an outfit reminiscent of the high style of a bygone era.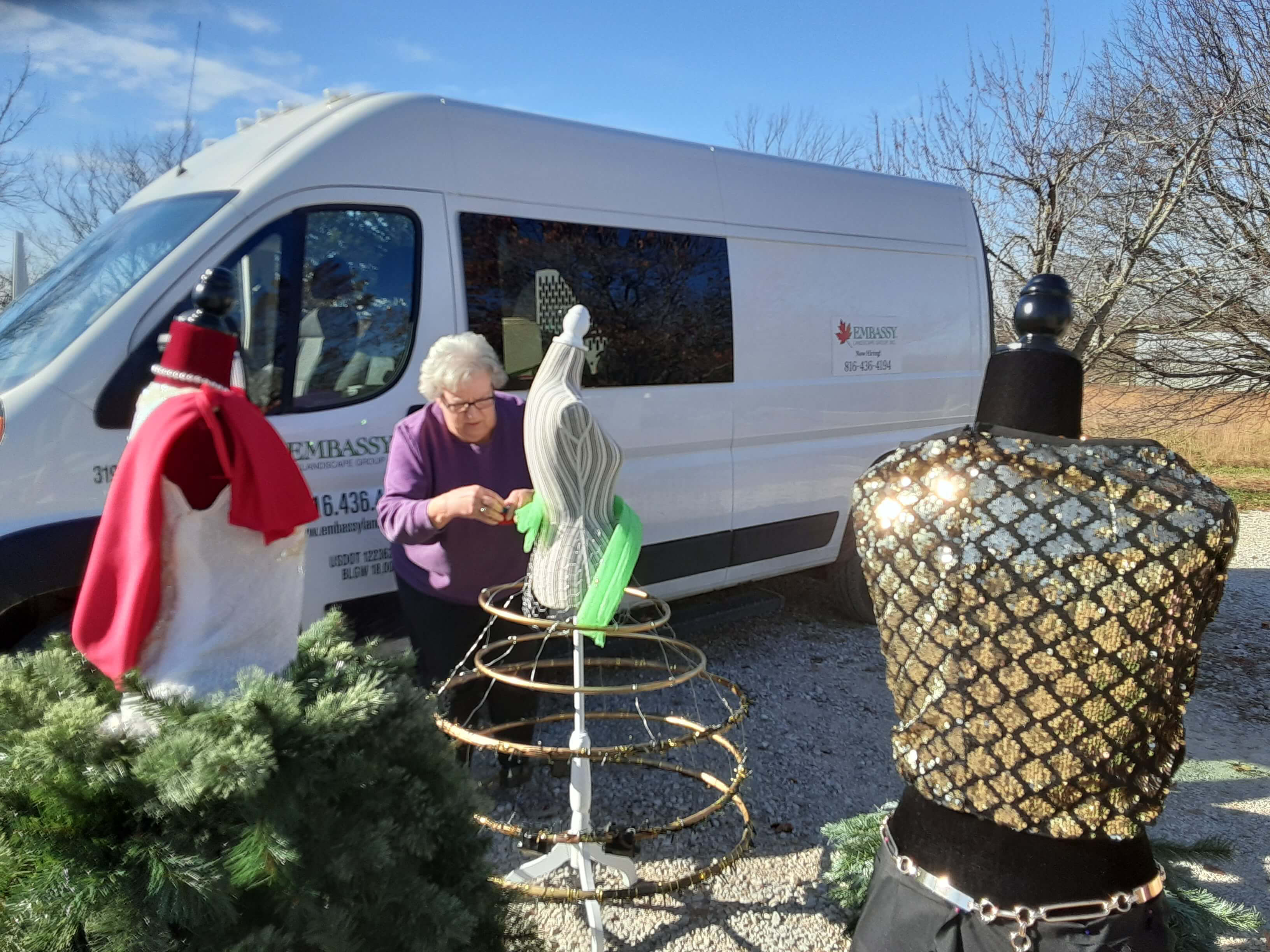 Accessories "make" an outfit ...and Jo Ann's models are perfectly accessorized to highlight the holiday season. Complete with lights and bows, ornaments and icicles, this fashion show is sure to tickle your fancy and lift your spirits.