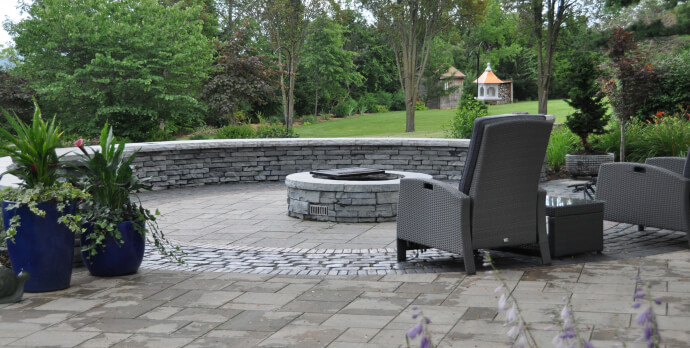 As summer ends and fall approaches, many people wistfully retreat indoors convinced that opportunities for gathering together and enjoying the outdoors are over until next year.
The truth is just because the days are getting shorter and the temperatures colder, sharing times together in the outdoors doesn't need to end. Professional landscaping can create a space that provides the perfect gathering spot for this special time of year.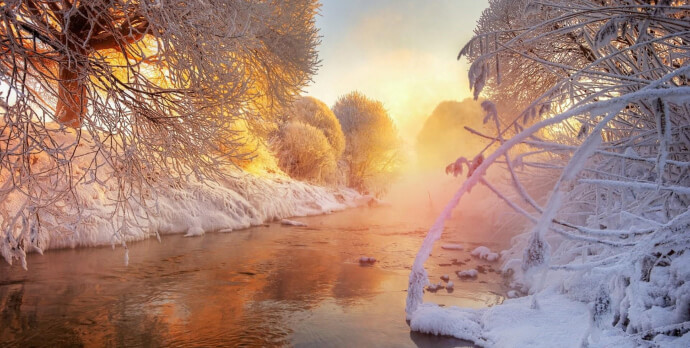 One of the aspects of the season that I have especially come to love is winter's light and shadow. The quality of light is different in the winter. It's less intense, softer and more diffused.
By Sandra Nelson
July 1959 was an exciting time for my family; It was the year that my father made his mark on our neighborhood. He became a local celebrity by turning our backyard into what was then considered a lavish outdoor living space. Fired up by pictures he saw in magazines, my …
By Sandra Nelson
As much as I love gardening, I absolutely HATE the mindless, time-consuming and oftentimes expensive routine maintenance chores involved in taking care of a traditionally landscaped yard. Rather than a place to relax and unwind, the idealized suburban landscape of perfectly manicured turf, neatly edged walkways and precisely pruned shrubs can easily …
By Sandra Nelson
Lush, vibrant, idyllic. — A place to kick back and relax in luscious, green surroundings. . The gentle murmur of falling water and the perfumed fragrances of summer flowers — the perfect vacation spot, but in your own backyard! The key to creating this personal tropical paradise — no …
By Sandra Nelson If a trip to the tropics isn't in the plan this summer, why not create a tropical paradise in your own backyard? Using these 7 design tips from the experts, you can have the perfect place to relax and unwind. KEEP IT LUSH The idea of a lush …
By Sandra Nelson As much as I love plants and gardening, I have always felt that my gardens were — to put it bluntly — markedly mediocre. The individual plants were lovely, but somehow they just didn't fit together to make the dramatic impact I dreamed of. So, with all of the extra time …
My granddaughter and I were playing in the backyard the other day. One minute she was chasing me and laughing and the next she was frozen in one spot with huge tears streaming down her cheeks. I figured her brother had something to do with it (not unusual), but it turned out that I was …