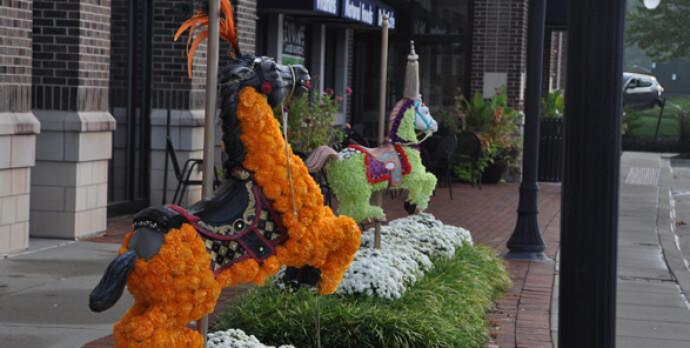 She did it again!
Jo Ann Prieto, Horticulturist and Seasonal Color Manager at Embassy Landscape Group has created another browse-worthy display at the Village of Briarcliff. Remember last year's fashion show? This fall she spoke to the child in all of us with four flower festooned carousel horses she and her talented assistant designed and produced.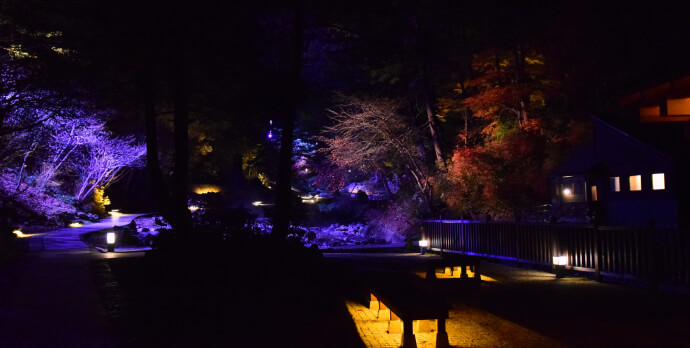 Until recently, residential landscape lighting was primarily held to various shades of white light. Colorful outdoor lights showed up during the Christmas season and then disappeared until the next year. With the introduction of colored LED and halogen lights, as well as a variety of easily used colored lens covers, white lights are no longer the only option for homeowners.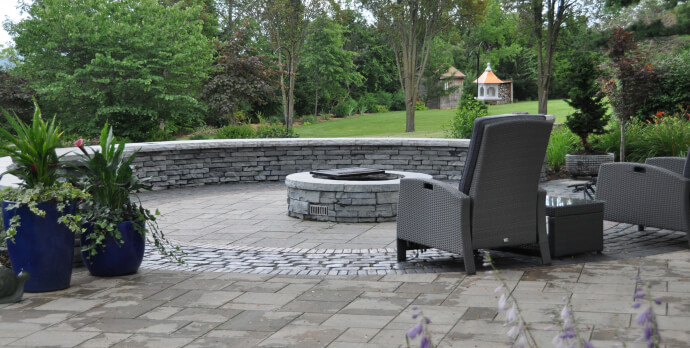 As summer ends and fall approaches, many people wistfully retreat indoors convinced that opportunities for gathering together and enjoying the outdoors are over until next year.
The truth is just because the days are getting shorter and the temperatures colder, sharing times together in the outdoors doesn't need to end. Professional landscaping can create a space that provides the perfect gathering spot for this special time of year.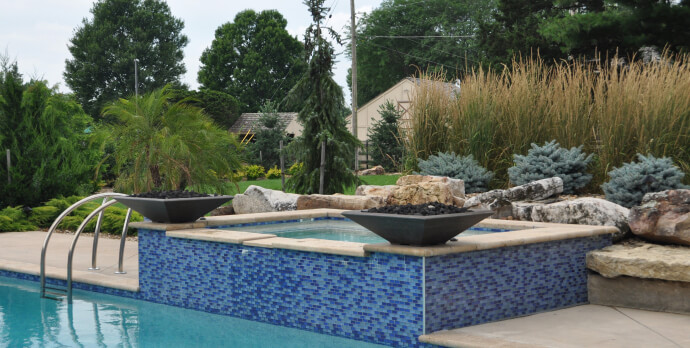 When I originally wrote this article, being confined to my home for months on end would have seemed like the plot line of one of the dystopian young adult novels I used to teach. Little did I dream that over 18 months of staying home 24/7 would become a reality. Had it not been for my glorious outdoor living space, I probably would have suffered from some serious bouts of cabin fever.
Although things are loosening now and the outside world is once again becoming accessible, my outside living space is still my go-to place for rest, relaxation and renewal. It's my peaceful spot for alone time and my cheerful spot for gathering with family and friends. It helps make my house a home. After what we've all been through the past few years, perhaps it's time that you pamper yourself and add your own perfect patio.