Embassy Landscape Group is an award-winning multidisciplinary landscape management, design and construction firm that creates and maintains evocative, sustainable and beautiful environments. We strive to connect people with nature and to improve their lives.
Our goal is to provide outstanding single point of contact service to our residential, commercial and governmental clients.
Established in 1979, Embassy Landscape Group, Inc. has grown into a diversified multi-state landscape services company. The home office is located in Riverside, Missouri with affiliated companies in Colorado and California.
Embassy employs a high percentage of National Association of Landscape Professionals (NALP) certified members. We offer the services of a registered Landscape Architect on staff as well as a variety of other degreed professionals trained in the green. industry. This ensures your property is designed, installed and cared for by a staff with a commitment to the highest standards of knowledge, integrity, execution and customer service.
Our Landscape Management and Construction Proposals include plans for "Water Management." Utilizing professional water management with cost-effective equipment could save you thousands of dollars in just a few months.
Embassy Landscape Group is licensed and well insured. By employing our company, you can have peace of mind knowing that you have avoided the problems associated with the work of an unprofessional, unlicensed and uninsured (or under-insured) company. We gladly provide all current certificates of insurance.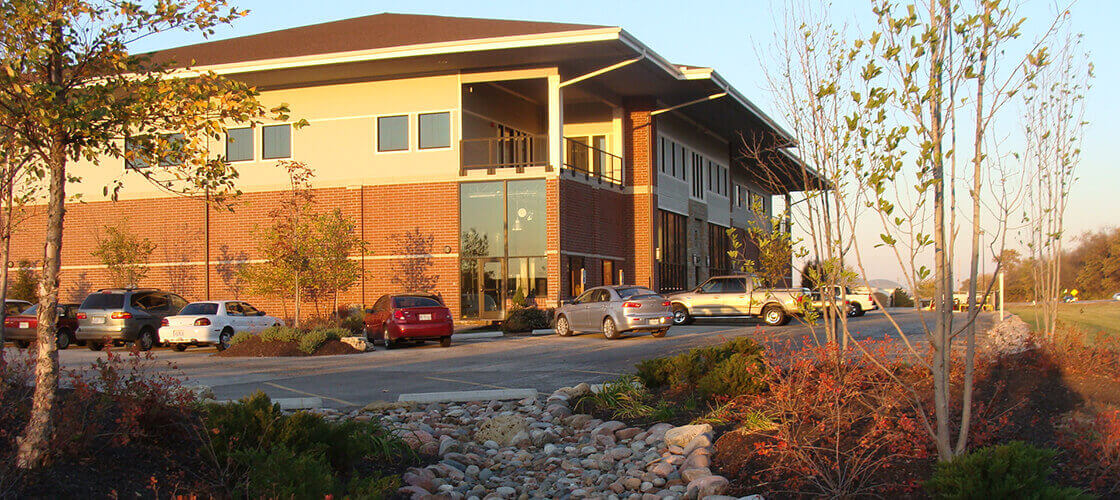 Professionalism
Our employees are neat, clean and uniformed. Because your image and reputation are important, we enforce a policy of having team members in professional attire appropriate for the work they are doing.
Embassy believes that the health of our environment matters and we are committed to both protecting it and making it better. Embassy brings a thorough understanding of ecological stewardship to ensure the safest, most environmentally-responsible results on your property.
Cost-Efficacy
Especially during difficult economic times, it's important to work with a stable, experienced company. Established in 1979, Embassy's excellent reputation has been built on its steadfast commitment to customer satisfaction.
Safety
Embassy believes that safety is more than a word, it's a lifestyle. Embassy's Certified Landscape Professionals conduct regular staff training sessions on the latest techniques, products and tools that will enhance safety procedures and improve the results of your project.
Our Technology
Blending the latest technology with top-notch equipment, GPS fleet tracking and a talented, dynamic staff assures Embassy's clients of a uniquely efficient and stress-free experience from start to finish. Aspire software, Embassy's choice for their management platform, allows for real-time tracking of all job site activity and customer interactions from any device at any point in time. With its immediate access to accurate information and its integration with Outlook and a variety of Google tools, Aspire gives Embassy the ability to maximize their workflow and provide streamlined, on time services.