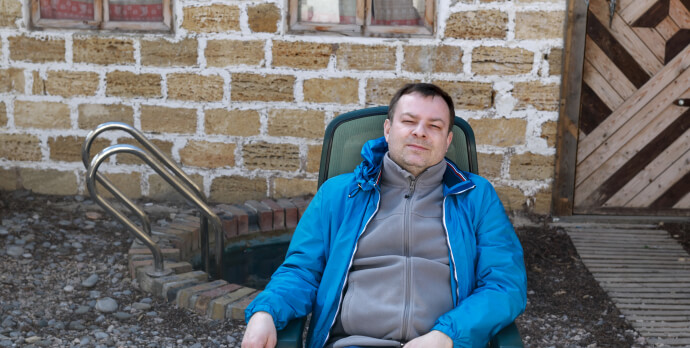 This roller coaster of a winter has been a nightmare for gardeners here in mid-Missouri. One day, the thermometer reads 16 below zero and you are spreading ice melt so that the mail carrier can make it up the driveway to the mail slot. Then, a mere four days later, it is a balmy 58 degrees and you're in the yard seriously thinking about getting a jump on your spring gardening chores. Before you begin pulling weeds, spading the garden, doing some trimming or raking up those piles of dead leaves, I have a piece of advice for you. DON'T. Just don't. The urge to get in some early gardening chores can backfire on you. At its worst, jumping the landscaping gun can cause real harm to your landscape, or at the very least, you could wind up having to repeat what you've already done. Neither is a particularly pleasant outcome.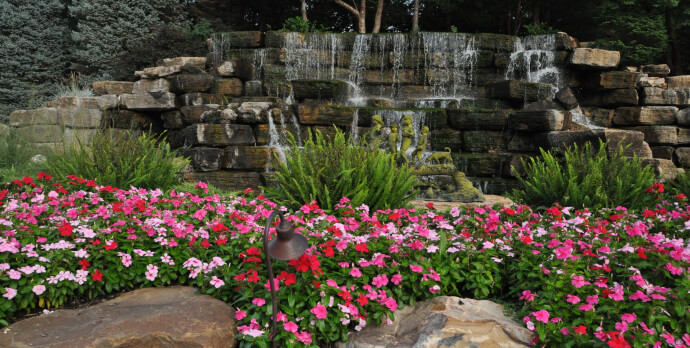 This year, I've decided to get some expert advice on Seasonal Color plantings. Jo Ann Prieto, Embassy's Horticulturist and Seasonal Color Manager, took time to walk me through some of the basics of planning and planting sensational seasonal color beds. I especially wanted to spend time talking with Jo Ann because in the 6 ½ years she has been with Embassy Landscape Group, she has transformed their seasonal color department from a "yes, we can add a few annuals" operation to one of the most creative and well respected in the Kansas City area. Whether she's designing for one of Kansas City's premier commercial properties or for a private residence, Jo Ann strives for excellence.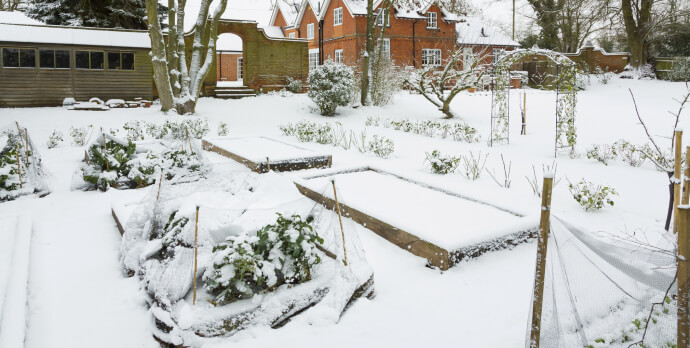 One of the problems with winter garden maintenance is that many best practices are often dependent on location, weather conditions and plant species. While this makes it difficult to provide hard and fast rules for everyone, there are a few wintertime maintenance dos and don'ts that hold true regardless of where you live. To help the newer gardeners this winter, we've put together a short list of some important winter do's and don'ts.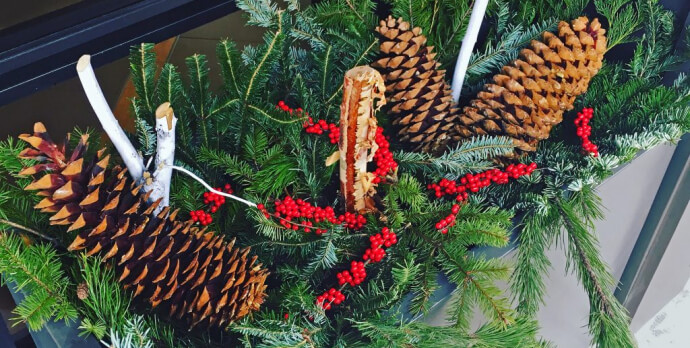 Creating winter planters can seem like a daunting task to those of us who are not design gifted by nature. Luckily, there are some basic principles that can help the most non-creative of us put together a spectacular outdoor display that ushers in the holidays and with just a few minor adjustments now and then can bring cheer to the long winter months.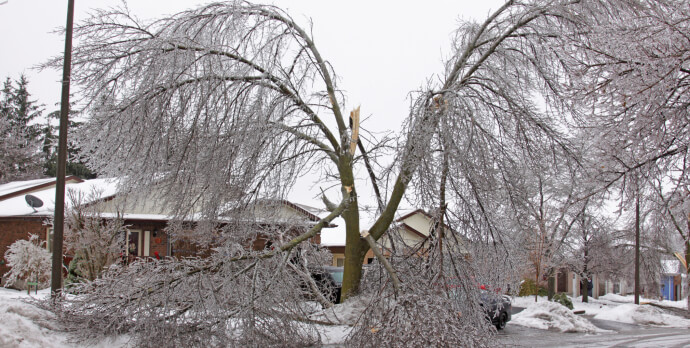 I have spent the last two months cleaning debris from my mimosa tree off of my front patio, porch and even my entryway. I love the tree in the summer when it is covered in blooms and hummingbirds are flocking to its sweet nectar, but I have to admit that I curse at it a bit the rest of the year. Why anyone would plant such a messy tree right next to the house is way beyond my understanding.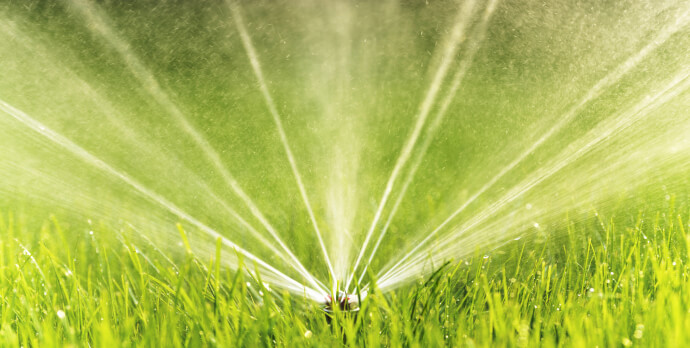 It started raining yesterday afternoon and hasn't really left off at all. On one hand, it's no fun to have to venture out in this cold autumn drizzle, but on the other, we desperately need the rain. As of the latest National Weather Service figures, over 80% of our state is currently experiencing some level of drought conditions. Our area is behind at least 8 inches just since June. I know we are not alone. Across the country, people are experiencing incomprehensibly dry weather.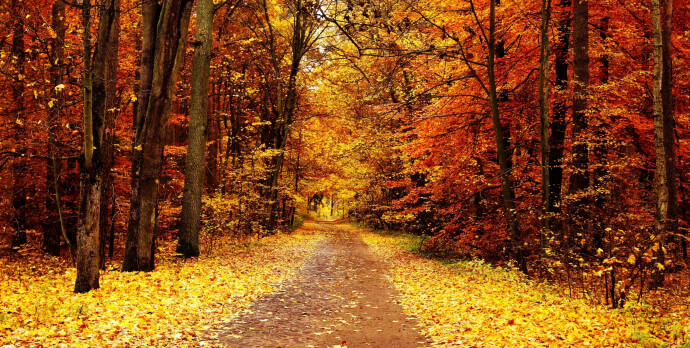 When we left ten days ago, our lawn looked like this:
When we came back, this was what our lawn looked like:
and this was the neighbor's:
After six years I still can't convince him that there are much better ways to get rid of fall leaves than sending them to the dump in black plastic bags.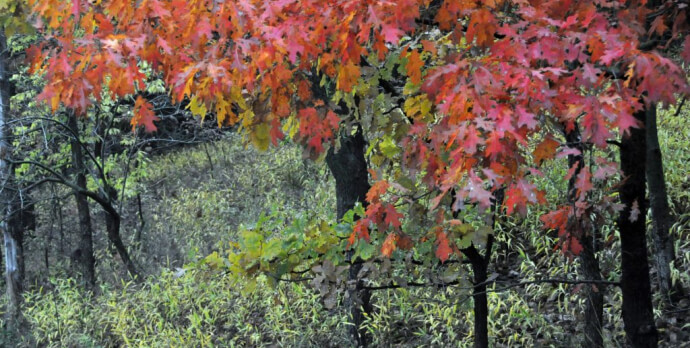 We've been having a lot of tree conversations lately. My daughter is determined to get several planted this fall, and I would love to add something else to my grove of serviceberry in the front. What we are learning is that autumn is an excellent time to plant many, but not all, trees and shrubs. Knowing which species to plant, when to plant them and how to take care of them can help ensure fall landscaping success.