Once you've decided to plant a tree, found the perfect spot and settled on the perfect variety, then it's time to figure out if you want to plant a bare root, container or b & b tree. Since there are advantages and disadvantages to each type, it's best to understand your options before you make a purchasing decision.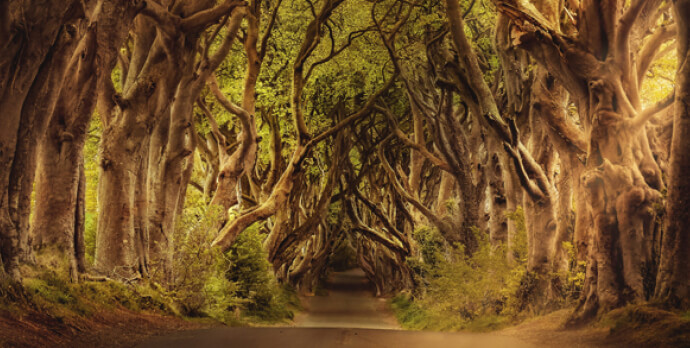 Hopefully, last week's blog, In Awe of Trees, helped inspire you to add a tree (or even two) to your landscape this fall. Before going to check out what's available though, it's best to spend some time figuring out which kind of tree will be the best choice for you. Just like other plants in the landscape, placing the right tree in the right place is important. The designers at Embassy Landscape Group gave me some great points to ponder before heading out on a tree buying trip.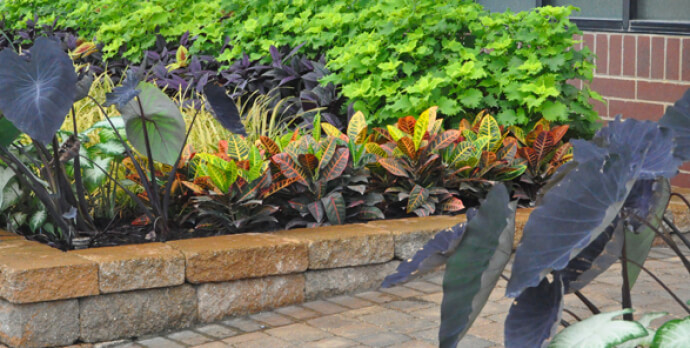 To say my garden looks sad right now is actually giving it a compliment it doesn't deserve. Too much rain this spring followed by unrelenting heat has left wide swaths of brown leaves and dying flowers. As anxious as I am to bring back my garden to its full glory, the garden center offerings this time of year are few and far between and, if truth be told, I am getting tired of planting pots of mums for fall color. Luckily, there are other ways to bring vibrant color back to the garden. Embassy Landscape Group's designers suggest that adding tropicals to your landscape can keep your garden view striking throughout the coming months.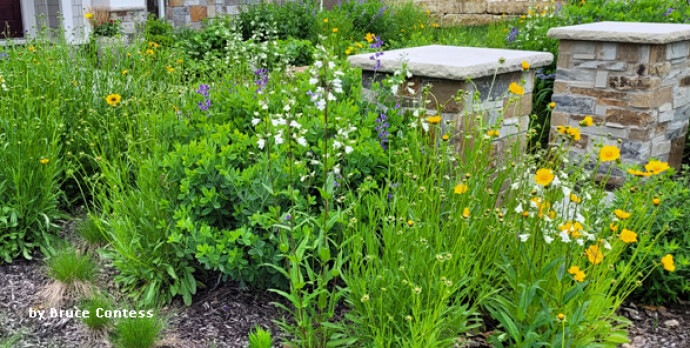 Living in the heart of our city, I had wondered what the reaction was going to be when we killed the grass and replaced it with a prairie. Many of the homes in this older, established neighborhood (including hers) sport traditional landscapes with perfectly balanced foundation plantings, precisely edged sidewalks and lush, well-manicured lawns.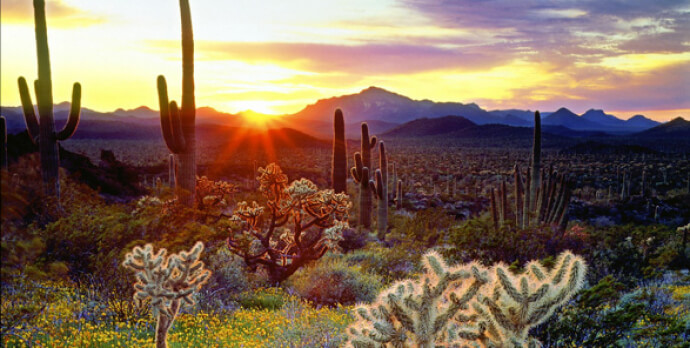 I added some Hens and Chicks to my succulent garden today. Pulling back an inch of gravel mulch, I nestled their roots into the soil underneath and then immediately watered them in. The whole time I worked though, my mind kept heading back to the desert, seeing the tiny Clustered Pincushion and the massive Saguaro cacti rising out of the bone dry landscape of sand and rock. On one hand, it is almost inconceivable to me that any plant life can exist at all in that harsh environment, but on the other hand, the old adage of Right Plant in the Right Place rings true.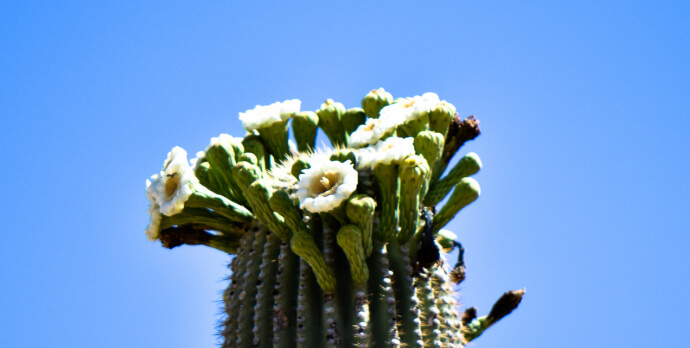 After spending some time in the middle of that starkly beautiful wilderness though, I not only started to appreciate what I was looking at, but realized that the landscape of the desert has much to teach the rest of us in this time of rapidly changing climate. While parts of our country are being drenched by non-stop onslaughts of rain, almost half of the continental United States (46.5%) is suffering from years of on-going drought conditions. Many aquifers across the country are nearly depleted and will need years of consistent surface moisture to be replenished. According to the U.S. government's Drought Monitor, 93 million people and 78 million acres of our crops are experiencing the effects of water shortages. Taking cues from the desert landscape, we can learn to manage our water consumption and still have stunning landscapes.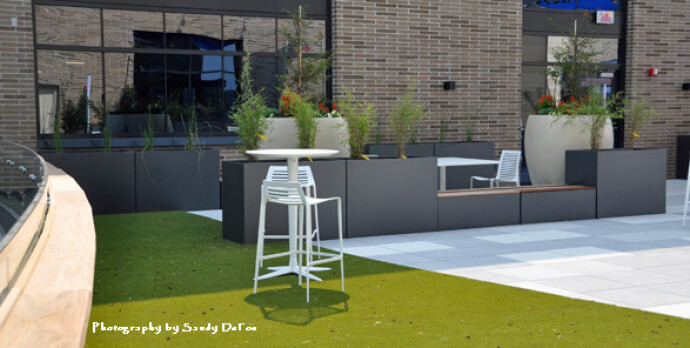 The idea of bringing the outdoors into the office is not a new one. Tropical plants, soothing sounds of gently flowing water, brightly colored fish effortlessly gliding through recreated oceans are common ways of bringing a slice of nature into today's offices. While both research and observation tells us that bringing nature inside is good, we now know that going out into nature is even better.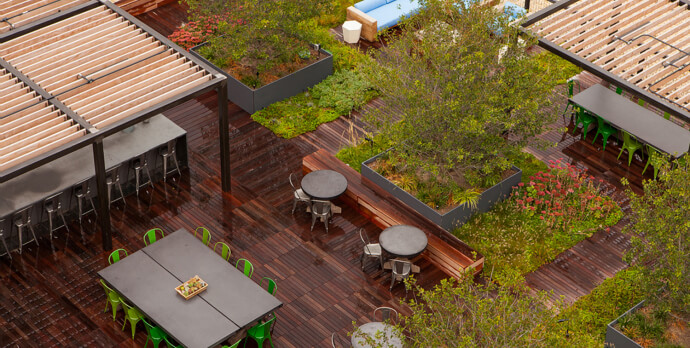 After a year of working remotely from home, the American workforce is returning to the office. While it is a welcome change for many -- one recent survey by Glassdoor indicated that 72% of the respondents are looking forward to a return to the workplace -- most express a desire for modifications that protect their health and wellness. Safe distancing, deep cleaning and health screenings are at the top of the list of expected office precautions, but for employers who want to make a real difference in their employees' lives, there is another even more beneficial option -- bringing the office outdoors.