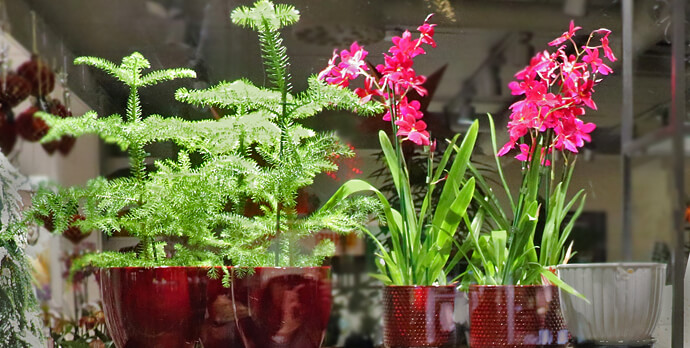 Without a doubt, the exuberant Anthurium is my favorite plant of the season. It brings feelings of warmth and joy to me and seems to welcome me back each time that I enter the room. As an added bonus, anthurium is at the top of Nasa's list of air purifying plants. I guess you could say that anthurium is a boost for both the body and the spirit.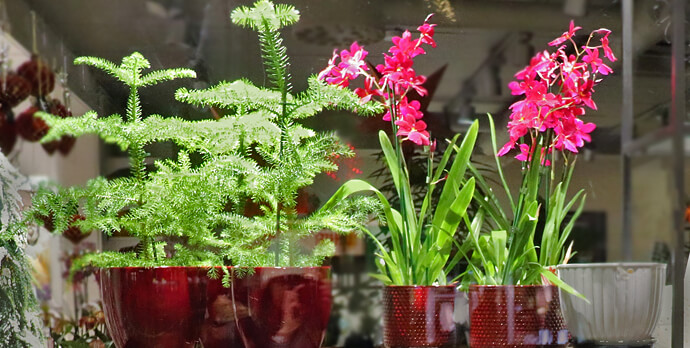 The phrase Last but not Least popped into my mind as I started to write about cyclamen plants for the holidays. Not only are they last on our list of holiday suggestions, but hey are often the last plant to be purchased at retail outlets. I've even heard people say, "Oh don't buy that – mine died as soon as I brought it home." Hopefully, we can set the record straight about keeping these stunning plants healthy and happy.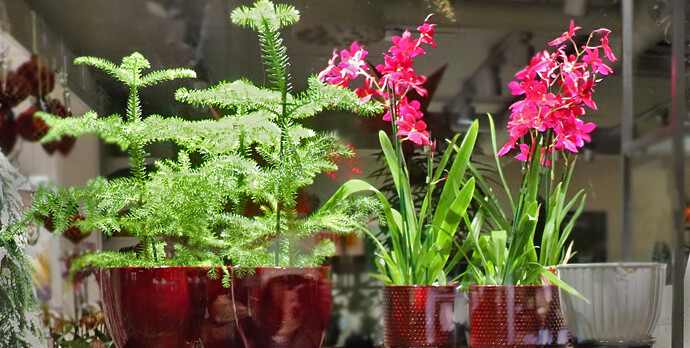 As my husband looked around the room at our new floral display, his first question was definitely NOT what I expected. (I thought it would center around dollars spent.) His first question was "Why orchids for Christmas?" Because I had asked myself the same thing, I was able to give him an answer. In the language of flowers, orchids symbolize prosperity, good health, well wishes and most important of all, true love. Since they speak to the very heart of the holidays, what could be more appropriate than orchids.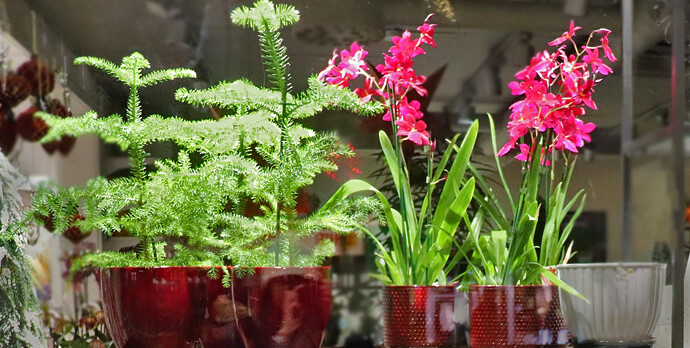 Rosemary is getting all dressed up for the holidays. I have to admit that I was jolted into a second look when I strolled by what I thought was just a small potted Christmas tree and caught a whiff of a totally unexpected fragrance. It never occurred to me that the perfectly shaped tree I walked by could be my all time favorite herb, rosemary.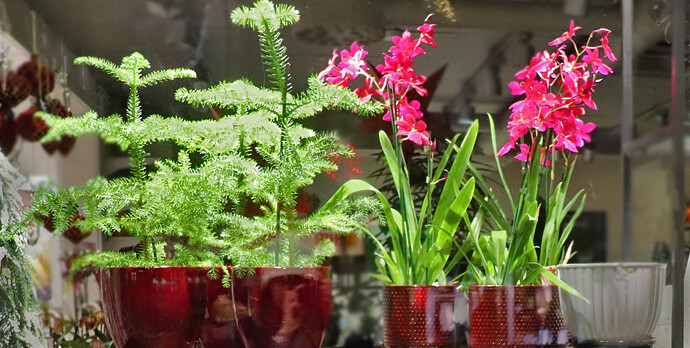 Don't get me wrong, I absolutely love both poinsettias and Christmas Cactus; it just wouldn't be a festive holiday season without them adorning my mantel. But this year I decided it was time to bring some variety to my decorating life. After a lot of serious in-store study, these are the five plants I brought home this year (and two poinsettias…and one very small Christmas cactus that called out to me as I was checking out).
Norfolk Pine
Rosemary
Phalaenopsis
Anthurium
Cyclamen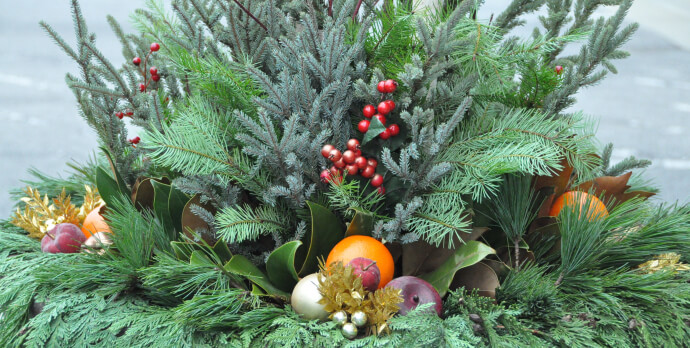 No matter how hard I try, my winter pots never rise above the mediocre level. With a little help from Embassy's Jo Ann Prieto, my pots might just be magnificent this year.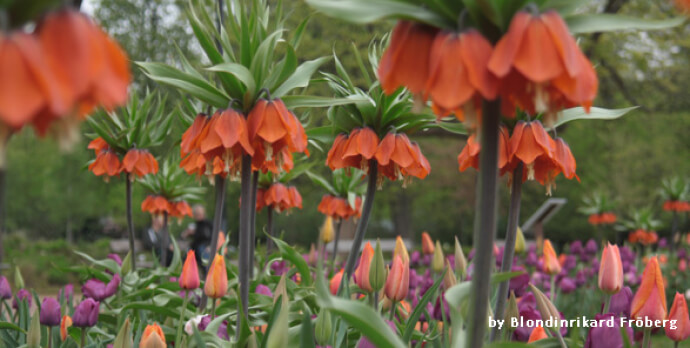 While we're on the subject of bulbs - be sure and read last week's article on alliums, - I thought that it might be fun to showcase some of the less well-known specialty bulbs. I discovered them a few years ago while pouring over a catalog from one of Embassy's garden products suppliers, ordered a few varieties and have been hooked on them ever since. From the ones that peek out while the snow is still falling to those that herald the beginning of a long, lazy summer, they are all worth a prime spot in the landscape.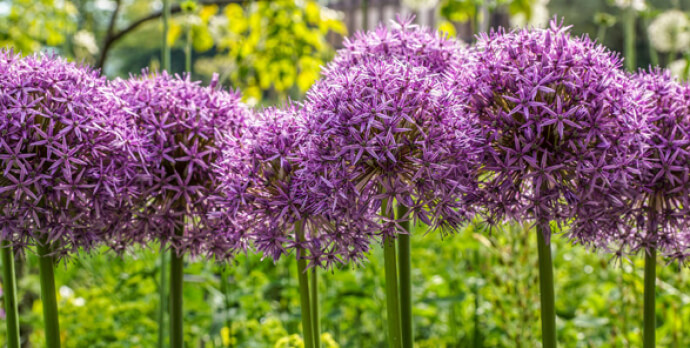 Boxes of fall bulbs ready for planting have begun to appear in the big box stores. As I've looked around here, I've seen a satisfying variety of daffodils, tulips, hyacinths and crocus available. Even some of the smaller, less familiar bulbs like Galanthus (Snowdrops) are well represented. Sticking just to these varieties, you could have the beginnings of a beautiful spring garden, but you'd most likely miss out on one of the most dramatic, and under-appreciated stars of the spring and summer garden, the allium.