Residential Design & Construction
Landscape Renovations
We specialize in re-imagining worn out landscapes. Our designers and craftsmen will transform your yard, making it into the neighborhood showplace. Whether it's refreshing a front foundation planting or adding an outdoor kitchen or living room, we can help give your home the curb appeal and natural space you crave to enjoy time with family and friends.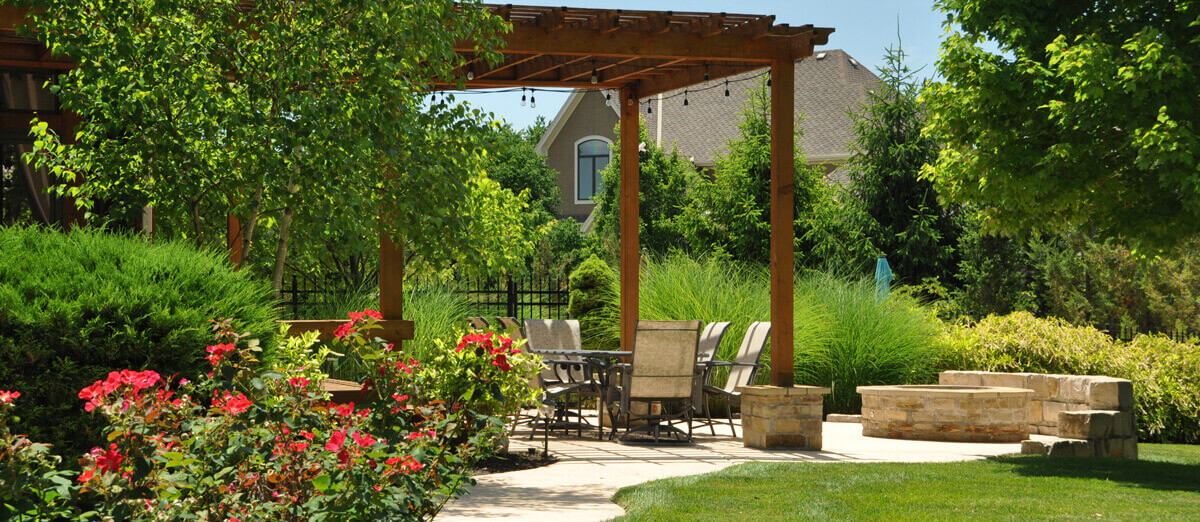 New Construction
When it's time to landscape your new home, we are ready to help. Regardless of whom you choose to design your project, our 'Vision Navigators' will help you through the construction process. Embassy's project management team will work diligently to make sure your plans are executed according to all specifications.

All Embassy teams operate in a "safety first" work environment to make sure your project is done in a safe manner free of accidents.
Photo Imaging and 3-D Designs

To view additional 3D videos from Embassy - visit our YouTube channel
Embassy's design team uses photo imaging and 3D software to help our clients get the look and feel they want for their property before the job starts. 3D designs can help you refine and visualize the overall design for your property.
Design Process
Our award-winning designers will help you to engage with the natural environment. We offer landscape architectural services by experienced licensed professionals and designers.
As experts in the design-build process, our landscape architects and designers can help you achieve your dream project on time, within budget and without adding any needless stress to your life.
As an added benefit, Embassy can provide you with a detailed maintenance proposal for the completed project.